Sprague's Crime Bustin' Hutch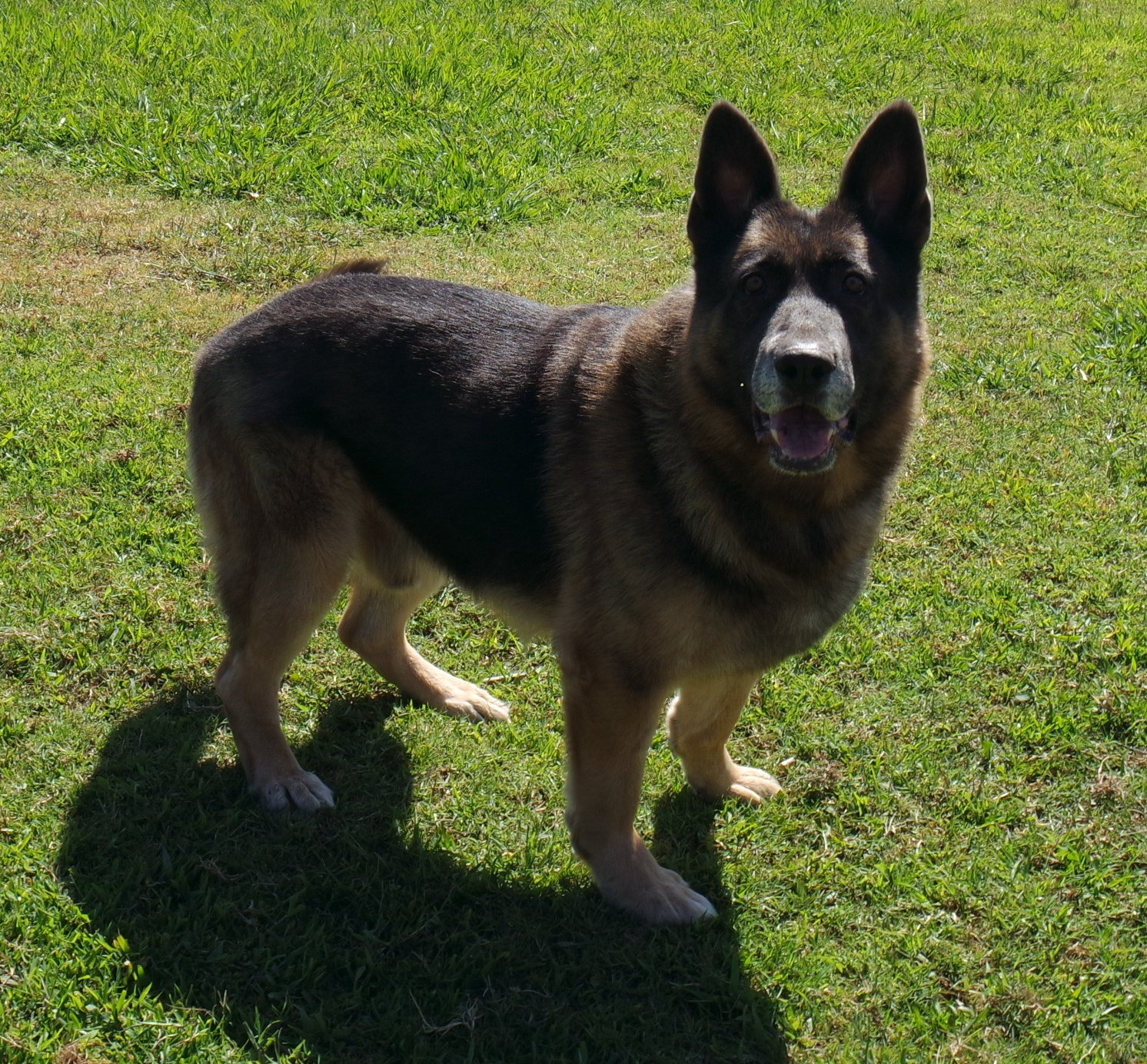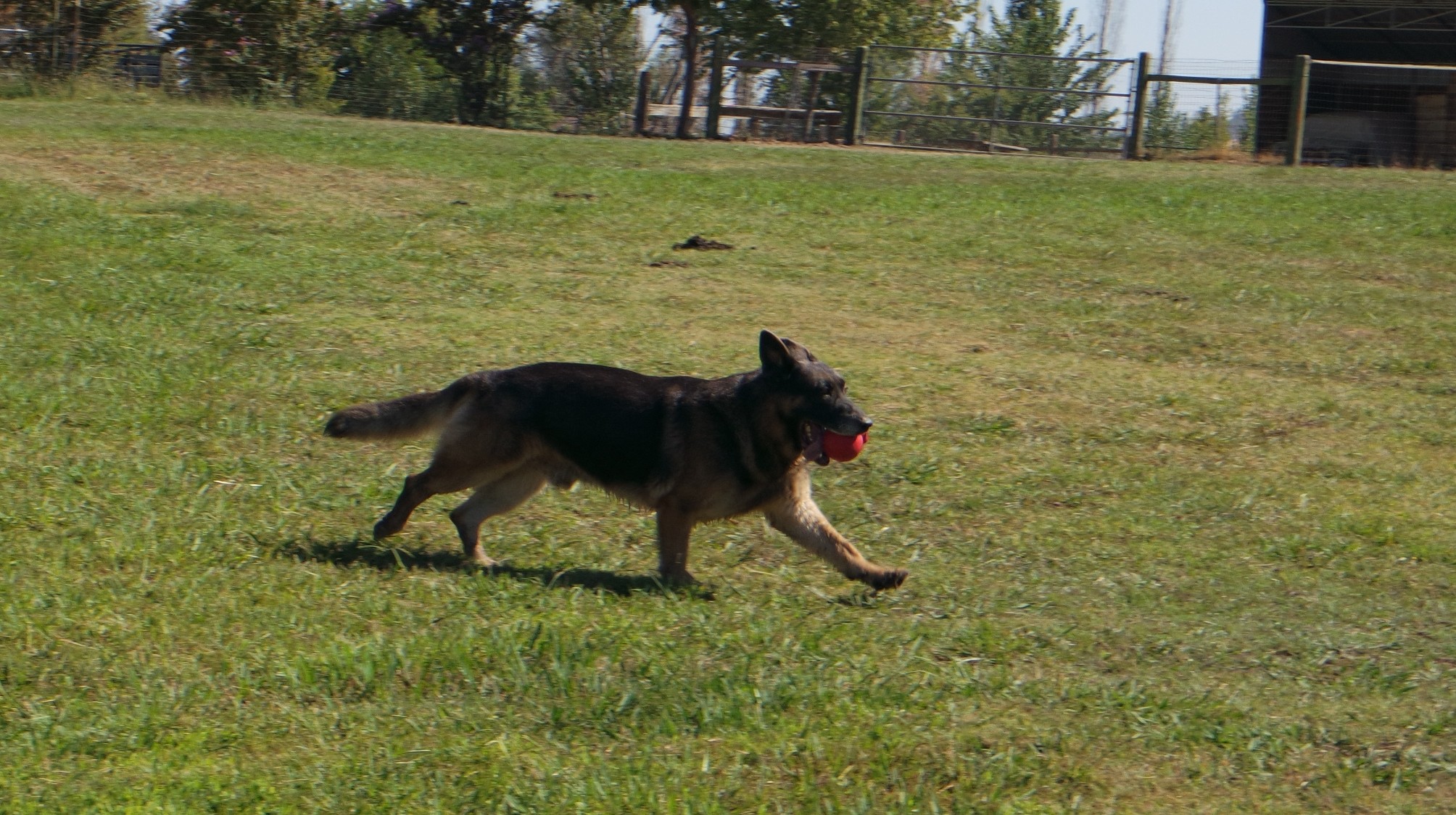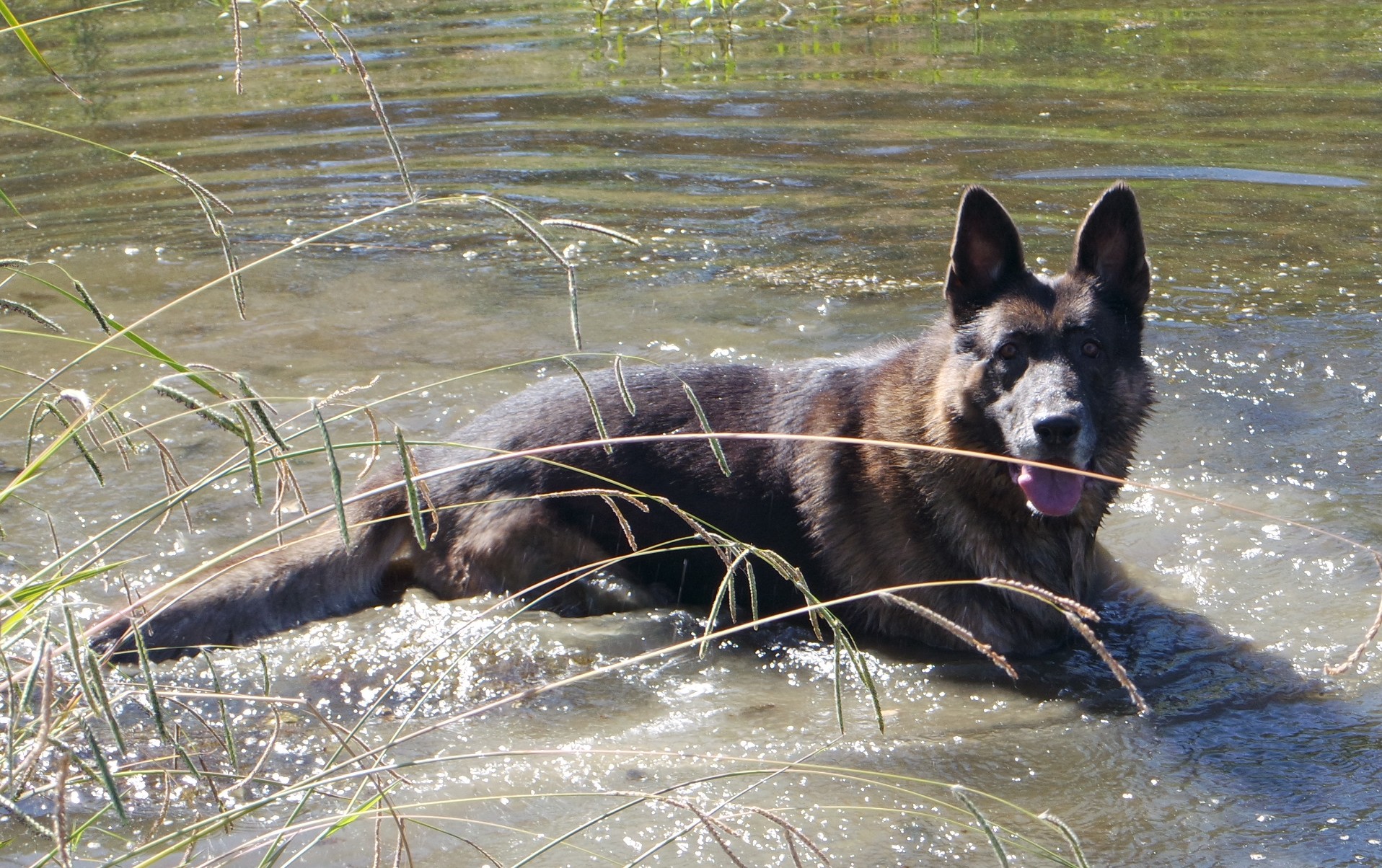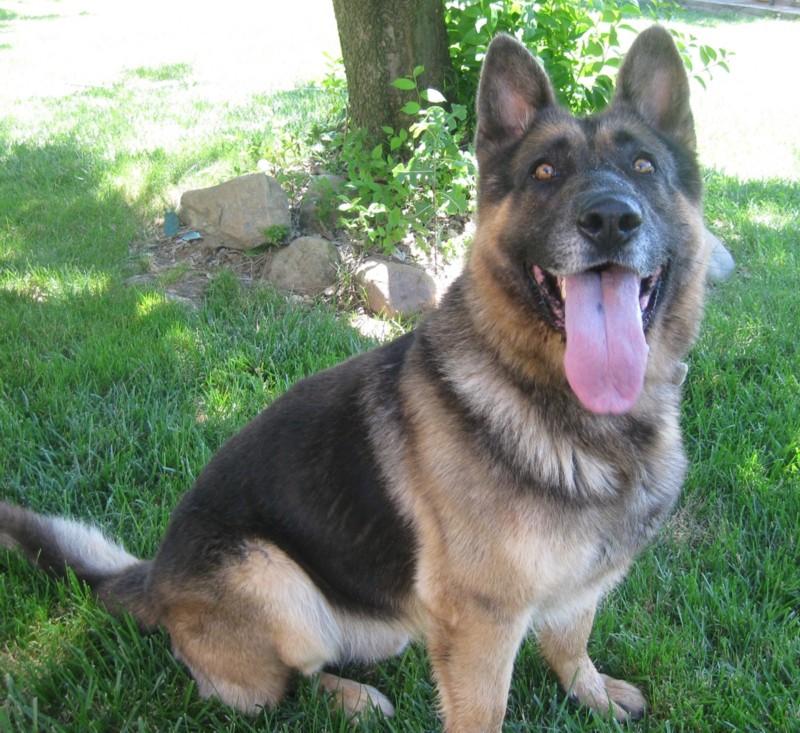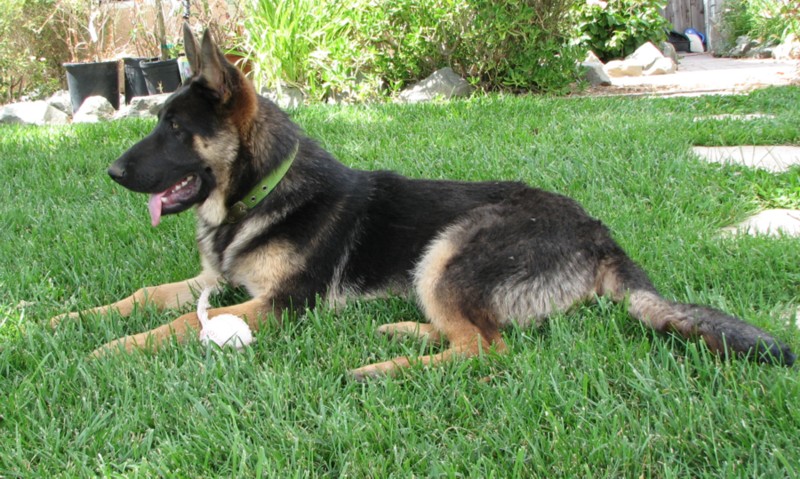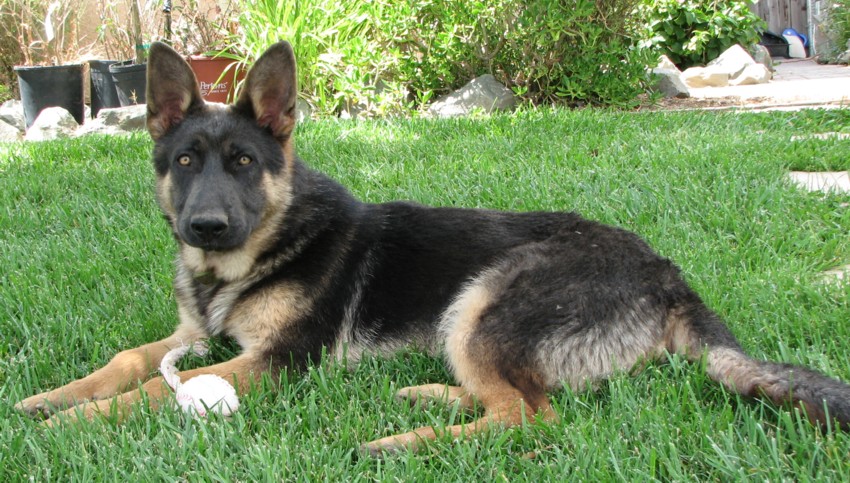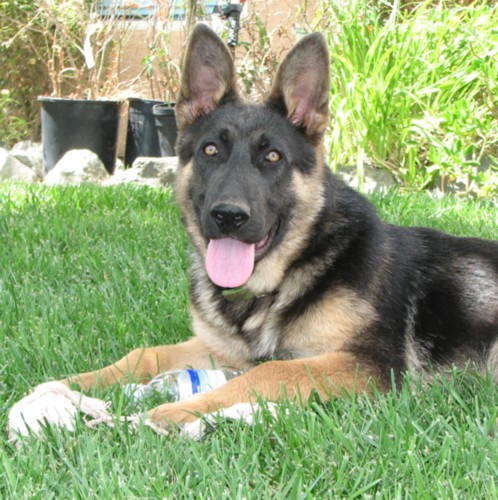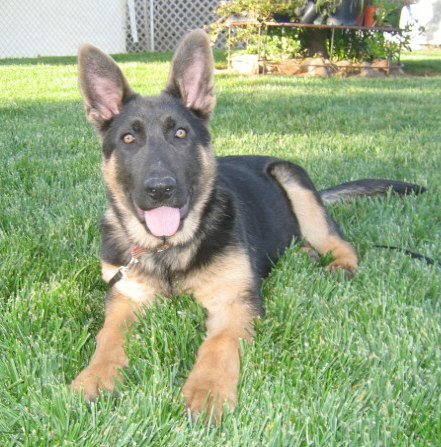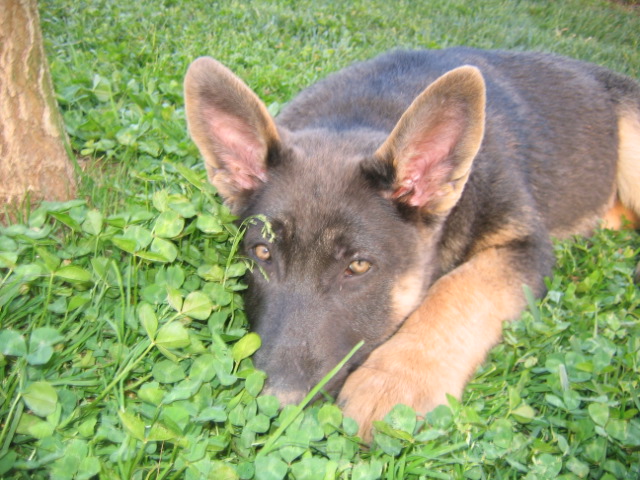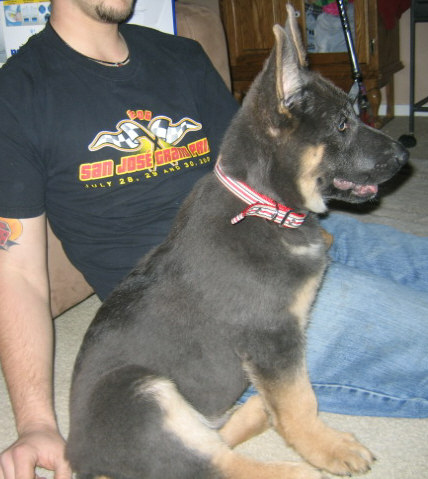 Hips: OFA Good
Elbows: OFA normal
DM gene test - Normal/Normal
> His Pedigree <

Hutch is a gorgeous steel blue/tan boy who is very stocky and masculine. He is big boned, with a broad chest and an outstanding head. He loves to play fetch and as you can see in most of his pictures he always keeps his trusty ball nearby. He has a great demeanor, always happy and enthusiastic; he has a great zest for life! He is outgoing, fearless, loyal and extremely smart. The best part about Hutch is that even though he loves to play ball and be active, at the end of the day he knows how to settle down and relax with the family. Hutch consistently produces pups that take on his amazing temperament, gorgeous looks and good health. Hutch is now retired and living out his retirement taking care of a wonderful family of 6 in Texas. Hutch was an essential part of our breeding program for many years and his legacy will live on through his daughter Eleanor that we own and 2 sons that belong to other breeders.