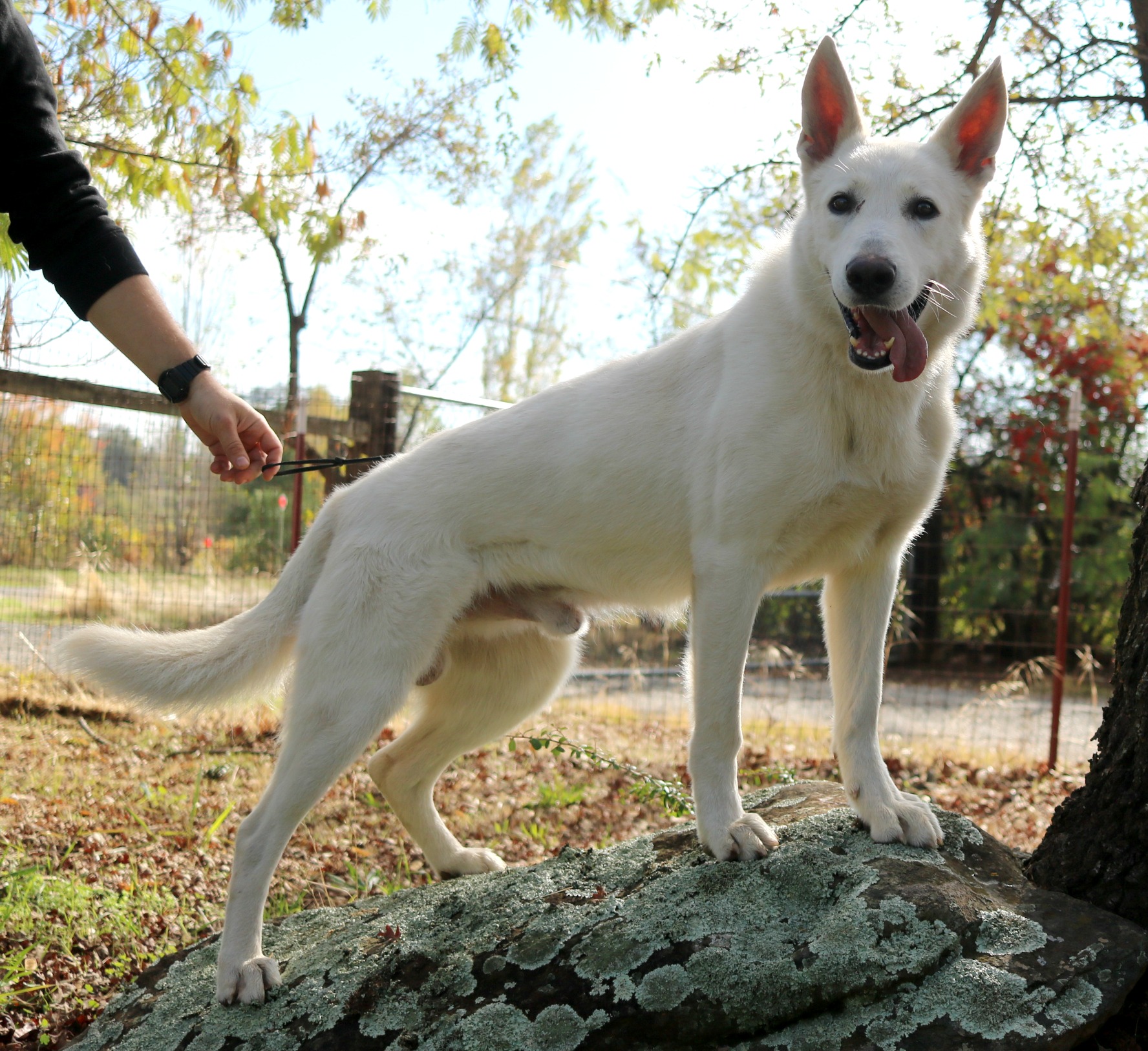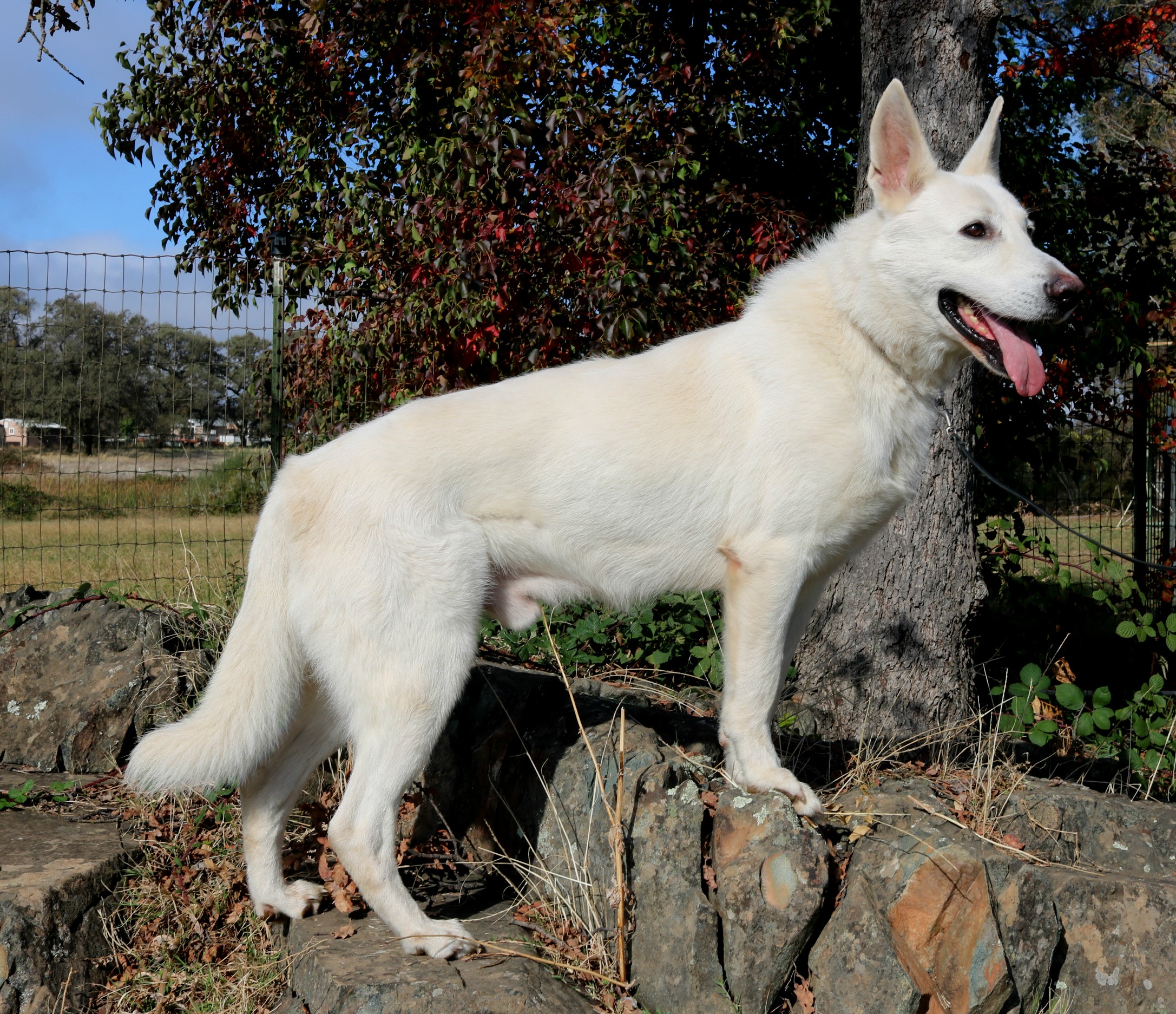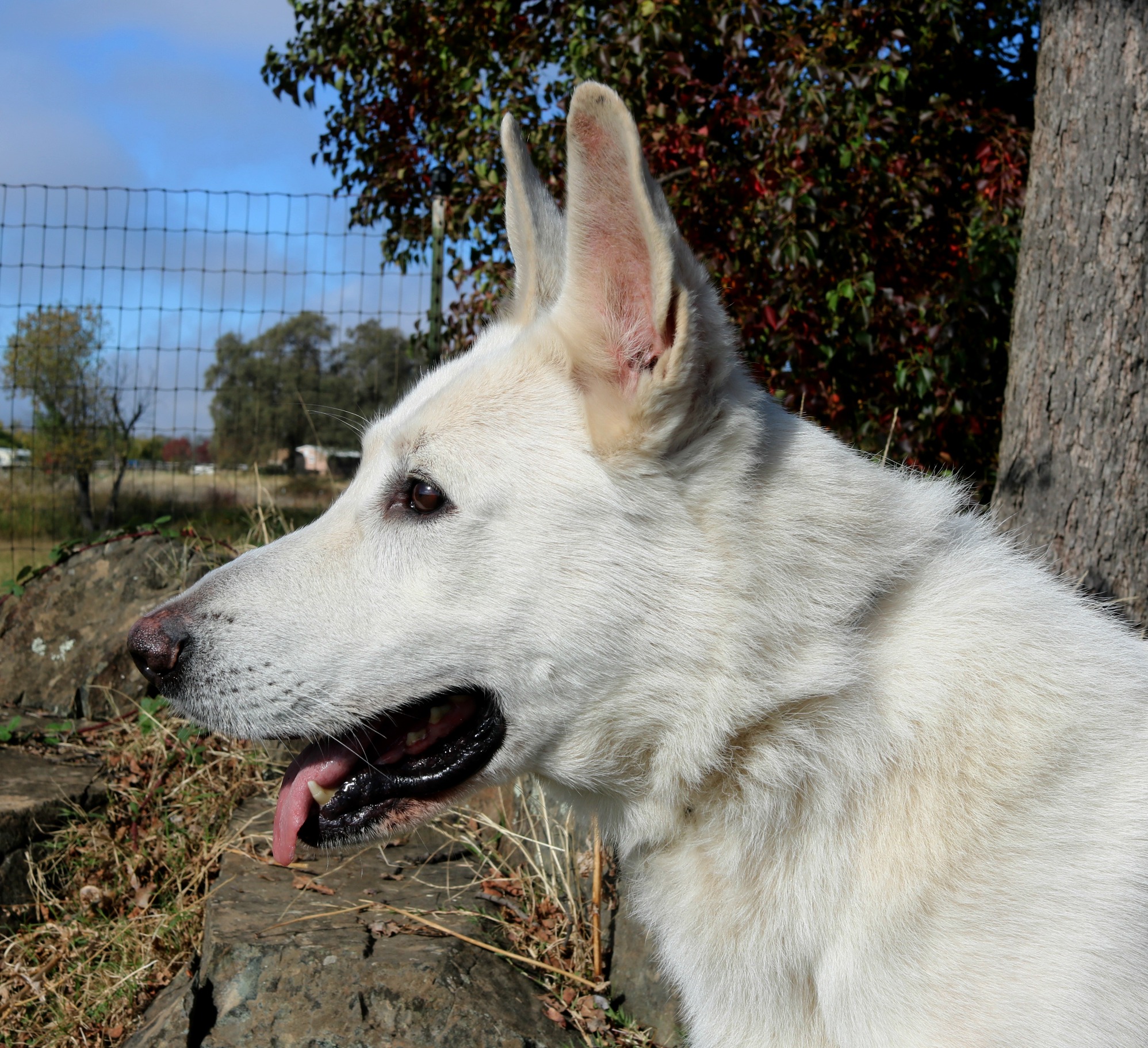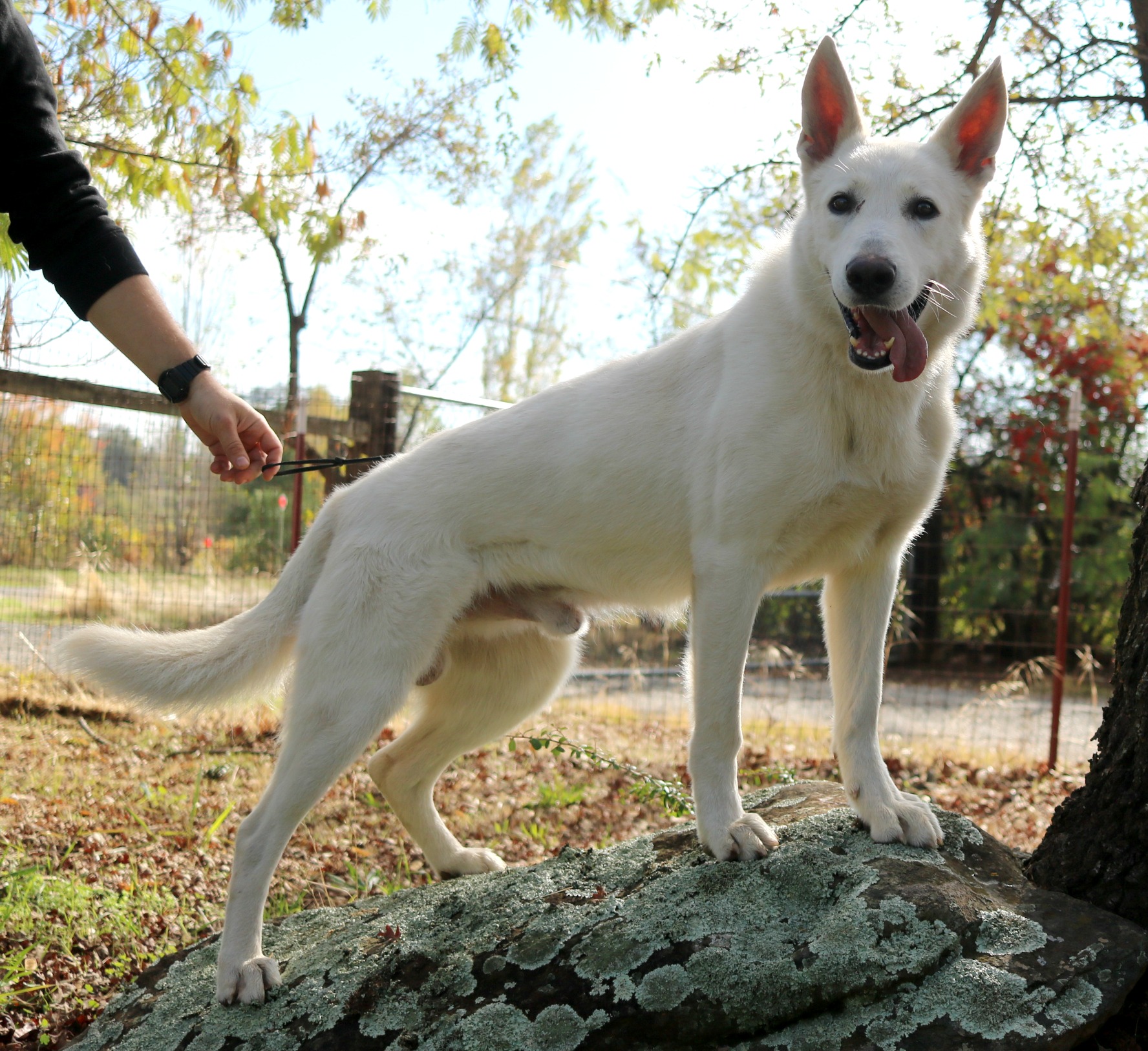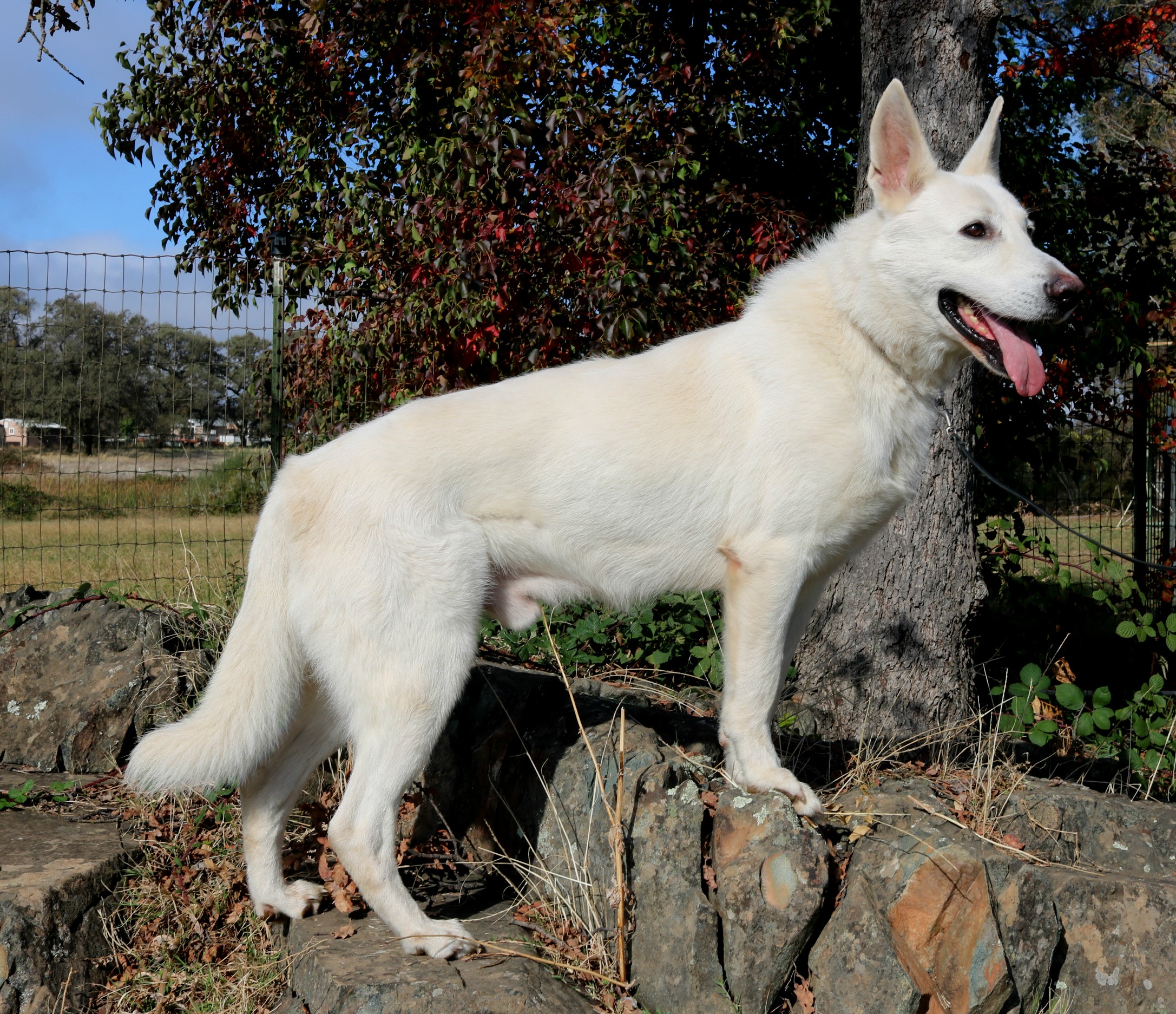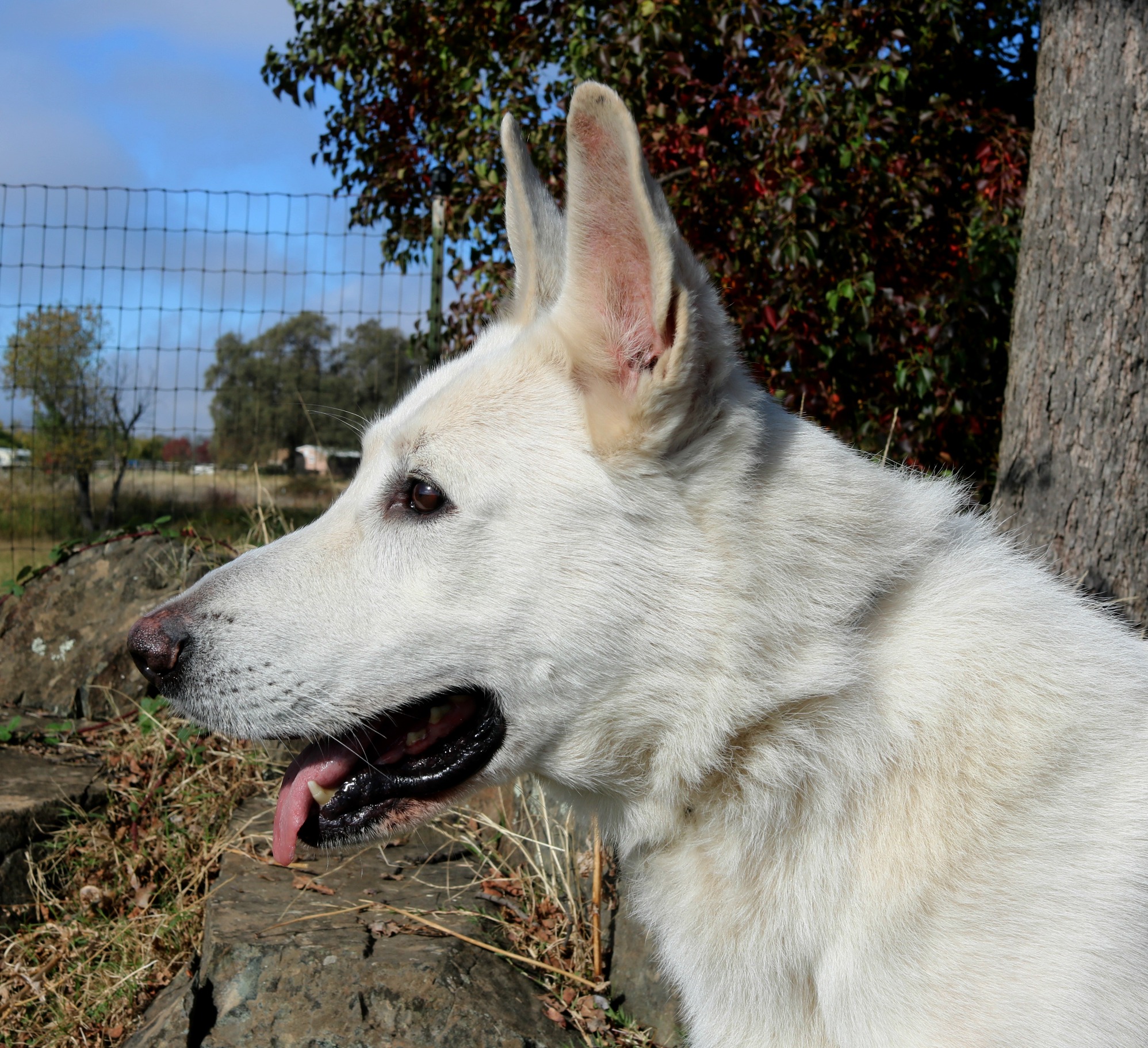 Click here for OFA info
Click here for his pedigree
DM gene test - Clear (Normal/Normal)
We are happy to introduce Zorro into our breeding program. Zorro has an exceptionally sweet disposition. He loves people and other animals (dogs, cats, horses, etc) and always wants to be where you are. He is very alert which leads him to being a great watch dog. He is an agile and athletic guy, always ready for an adventure. He is snowy white with dark pigment and is short coat but carries the long coat gene. He has beautiful straight-backed structure and is around 90lbs. He is a mellow guy with just an all around wonderful temperament. We believe Zorro will be a great asset to our breeding program!